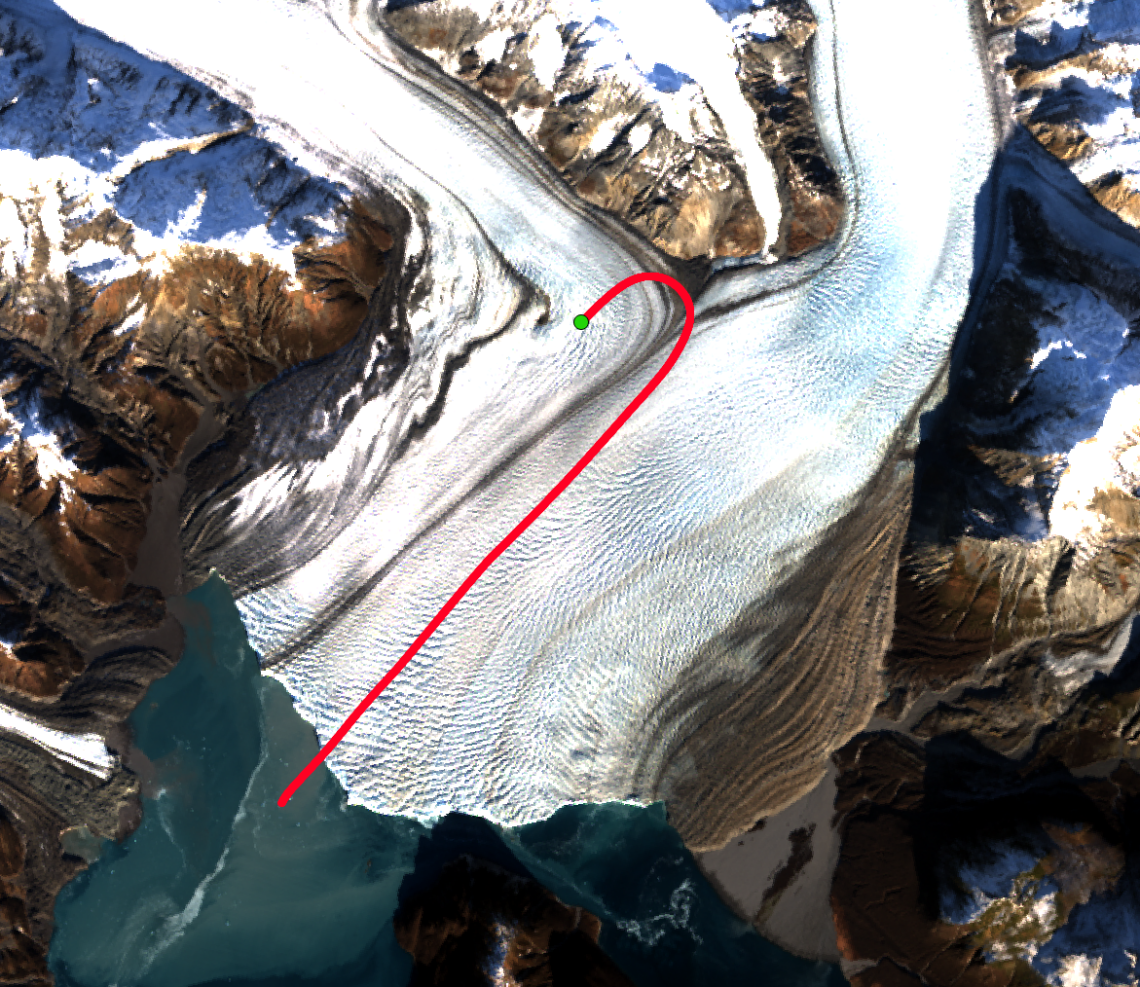 We seek to understand the current state and dynamics of glaciers and ice sheets on Earth in order better predict their response to a warming climate.  Our primary method of study is airborne radar sounding, but we are engaged in a variety of projects using multiple methods.  
Our focus recently has been on Alaskan glaciers, since they are changing rapidly and are the largest non-polar source of global sea-level rise.  We have undertaken many field campaigns since 2015 as part of NASA's Operation IceBridge, attempting to map ice thickness for all of the major glacier systems in Alaska in conjunction with repeat scanning lidar measurements of the glacier surfaces.  In order to accomplish this, we have developed the most advanced low-frequency (long wavelength) airborne radar sounder operating today.  The  glaciers of Alaska have warm ice, heavy crevassing and a high water content, all of which make radar sounding more challenging than for polar ice sheets.  
We have also started a new project on Malaspina Glacier in southeast Alaska, the world's largest piedmont glacier, that combines surface, airborne, and satellite observations in support of a modeling effort to predict how Malaspina will respond to encroaching ocean waters due to rapidly degrading ice-cored forelands.  
More on these projects:
Sounding Alaskan Glaciers with Operation IceBridge